Sexual Health & Education Resources
They're not intended as a substitute for a doctor's guidance but these sites are great places to brush up on your health and safety info.

We have said it before and it couldn't be more true- we love some Bedsider!! Billed as "the free support network for birth control", this site has all the information you could need to make an informed decision about what method is right for you. The real showstoppers though are the tools to help you in the process. There's a side-by-side comparison builder and Method Explorer that allows you to filter the choices based on your particular lifestyle needs.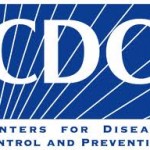 Okay, so we know "Centers for Disease Control and Prevention" sounds sterile and a bit scary but their "Sexual Health" website is incredibly thorough and informative. It includes sections on STDs, HIV/AIDs Prevention, Reproductive Health, LGBT Health and Sexual Violence Prevention as well as a feature that allows users to find STD testing sites by zip code.
The Center for Sexual Pleasure & Health in Providence Rhode Island was founded by sex educator extraordinaire Megan Andelloux and is a wonderland of resources for everyone from the newest students to seasoned sex scholars.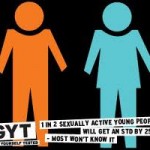 We were wary because this site is brought to us by MTV and does feature a bit more Teen Mom advertisement than we'd prefer but there's a lot of great information here. The newly sexually active should check out the "What works/What doesn't" page.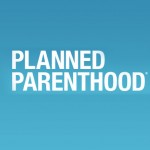 "Planned Parenthood provides sexual and reproductive health care, education, and information to nearly five million women, men, and adolescents worldwide each year.
Nearly three million women and men in the United States annually visit Planned Parenthood affiliate health centers for trusted health care services and information."
For close to a century PP has been a trusted resource. They have helped us out a number of insurance-less times. We love these folks!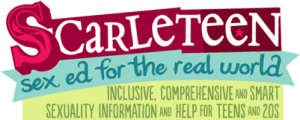 We couldn't love this site any more! Billed as "Inclusive, comprehensive and smart sexuality information and help for teens and 20s" And while, yes, their style, presentation and down-to-the basics approach make it accessible to the younger crowd Scarleteen is useful at any age.  Providing information on everything from safe sex to dressing in drag, from the abortion experience (amazingly thorough and unscary look at what can be a terrifying topic) to navigating consent this site talks in detail about topics that many (unfortunately) never learned about growing up.